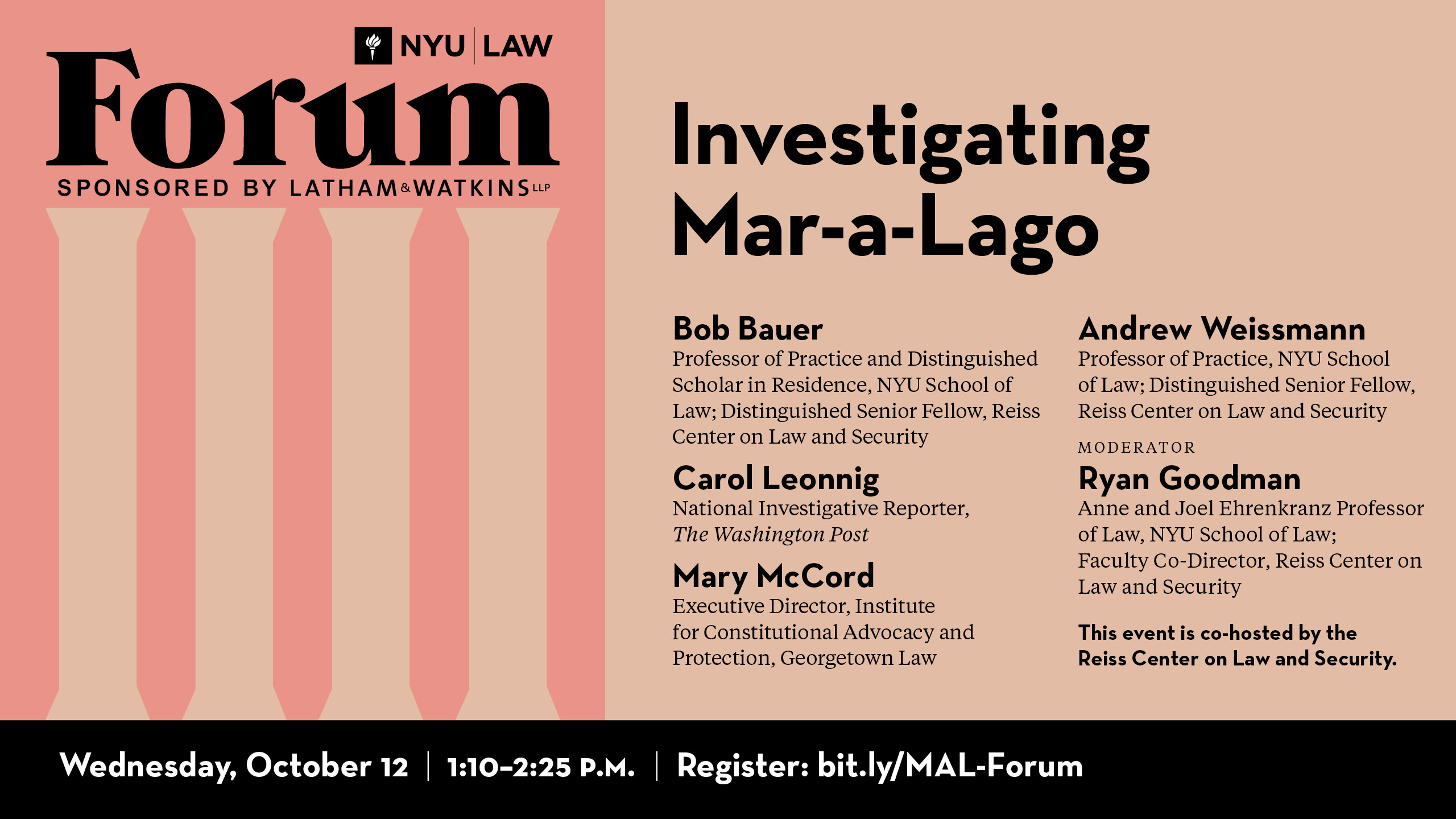 Investigating Mar-a-Lago
October 12, 2022 @ 1:10 pm

-

2:25 pm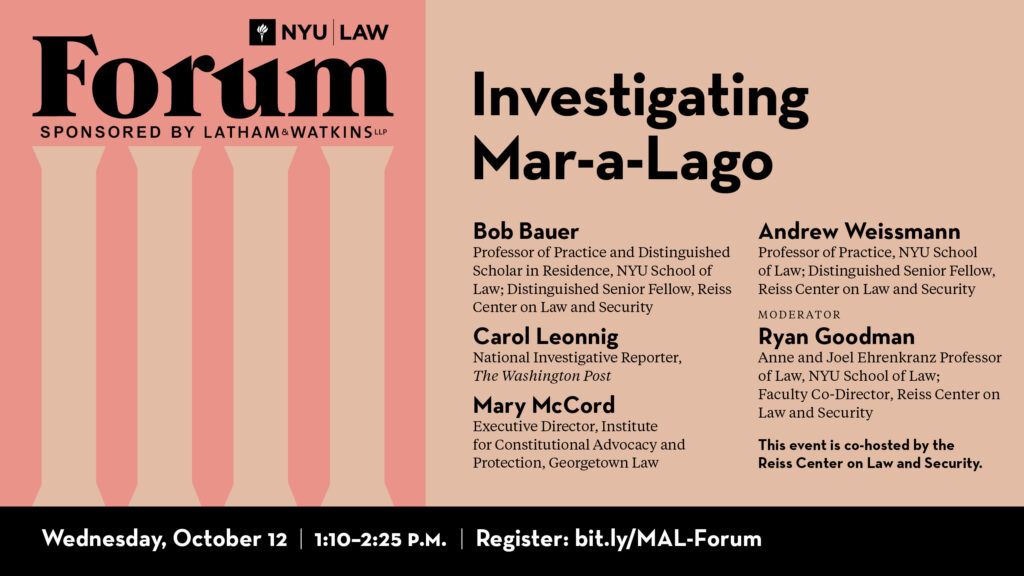 The U.S. Department of Justice's unprecedented investigation continues into the documents found at former President Donald Trump's Mar-a-Lago estate in Florida, raising many intertwined domestic law and national security concerns.
What is the likely trajectory of the criminal investigation? How might the Mar-a-Lago proceedings be sequenced with the separate and ongoing investigations and prosecutions around the events of January 6? How do the interests of the intelligence community figure into whether and how to bring criminal charges in such cases? How should we assess the performance of the Justice Department and intelligence community to date? What is essential to understand—and what are common misconceptions about—the Espionage Act, the rules governing (de)classification, executive privilege, and the Presidential Records Act?
At this Forum, experts with backgrounds in law, journalism, intelligence, and senior government service will explore the state of play in the case and analyze the bigger picture. This event is co-hosted by the Reiss Center on Law and Security and the NYU Law Forum.
This event has been approved for one New York State CLE credit in the category of Areas of Professional Practice. The credit is both transitional and non-transitional; it is appropriate for both experienced and newly admitted attorneys. CLE Information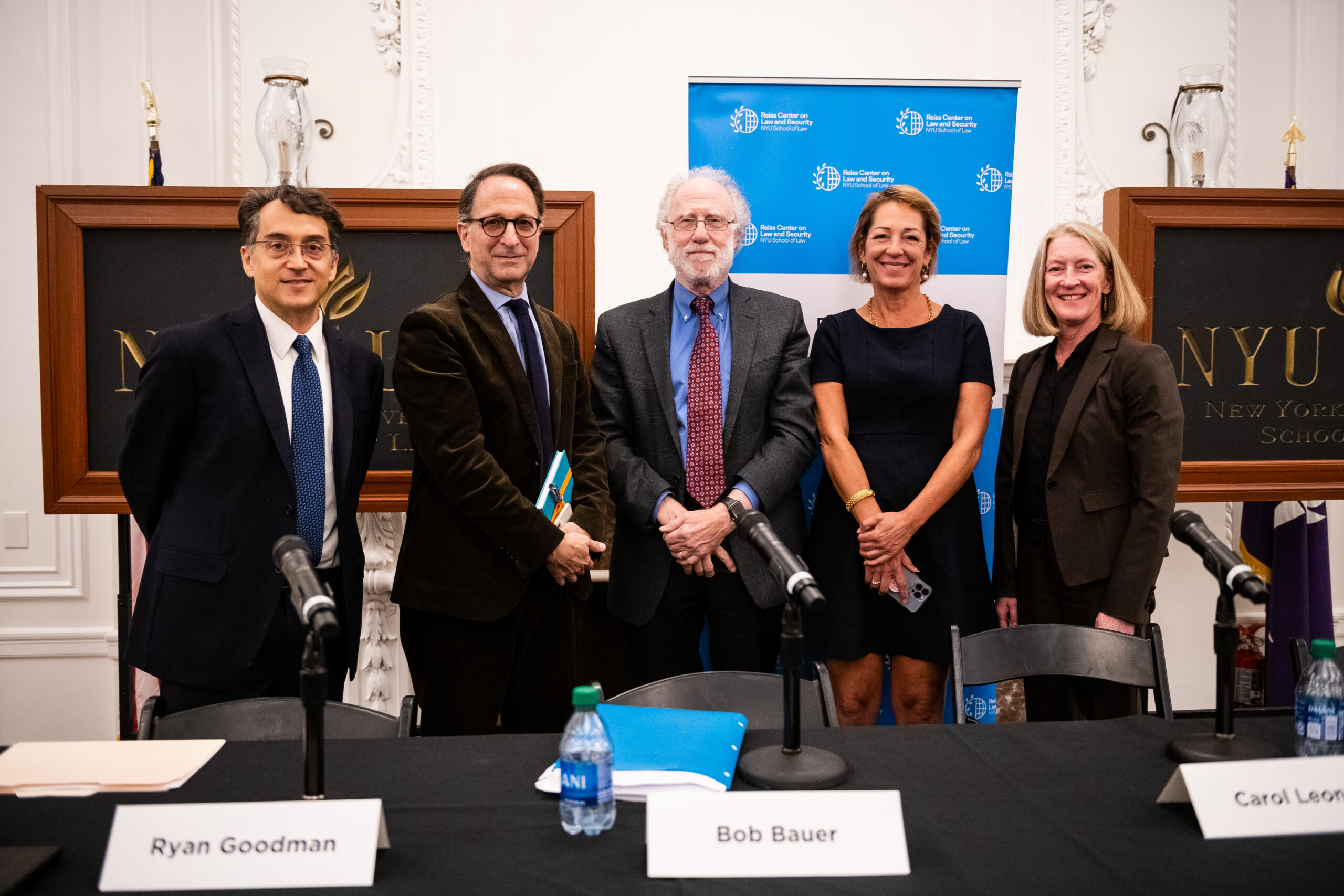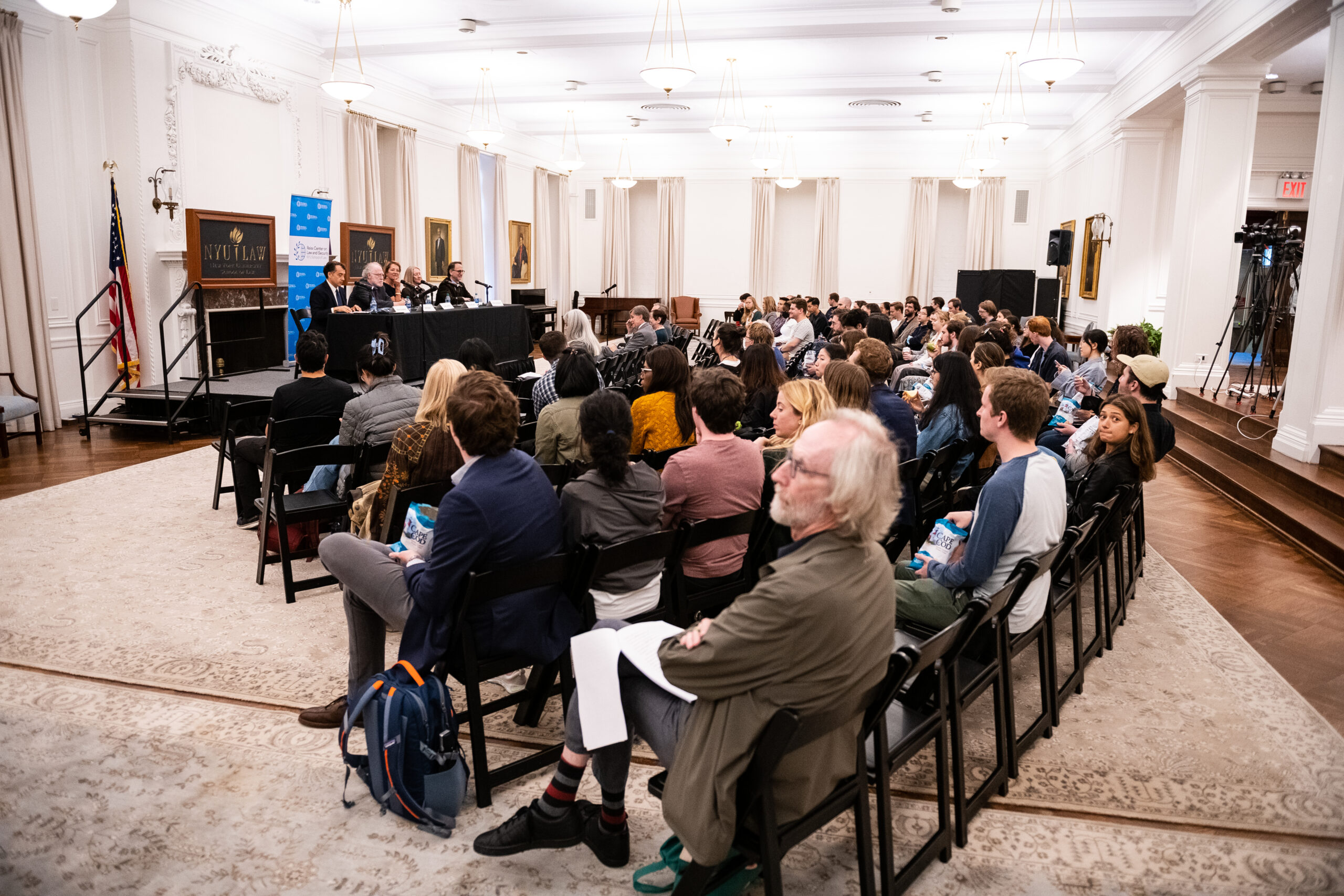 Wednesday, October 12
1:10 – 2:25 p.m.
Virtual Event
Speakers:
Bob Bauer, Professor of Practice and Distinguished Scholar in Residence, NYU School of Law; Distinguished Senior Fellow, Reiss Center on Law and Security; former White House Counsel to President Barack Obama
Carol Leonnig, National Investigative Reporter, The Washington Post
Mary McCord, Executive Director, Institute for Constitutional Advocacy and Protection, Georgetown University Law Center; former Acting Assistant Attorney General for National Security, U.S. Department of Justice
Andrew Weissmann, Professor of Practice, NYU School of Law; Distinguished Senior Fellow, Reiss Center on Law and Security; former lead prosecutor, Office of Special Counsel Robert S. Mueller; former General Counsel, Federal Bureau of Investigation
Ryan Goodman (moderator), Anne and Joel Ehrenkranz Professor of Law, NYU School of Law; Faculty Co-Director, Reiss Center on Law and Security; Founding Co-Editor-in-Chief, Just Security