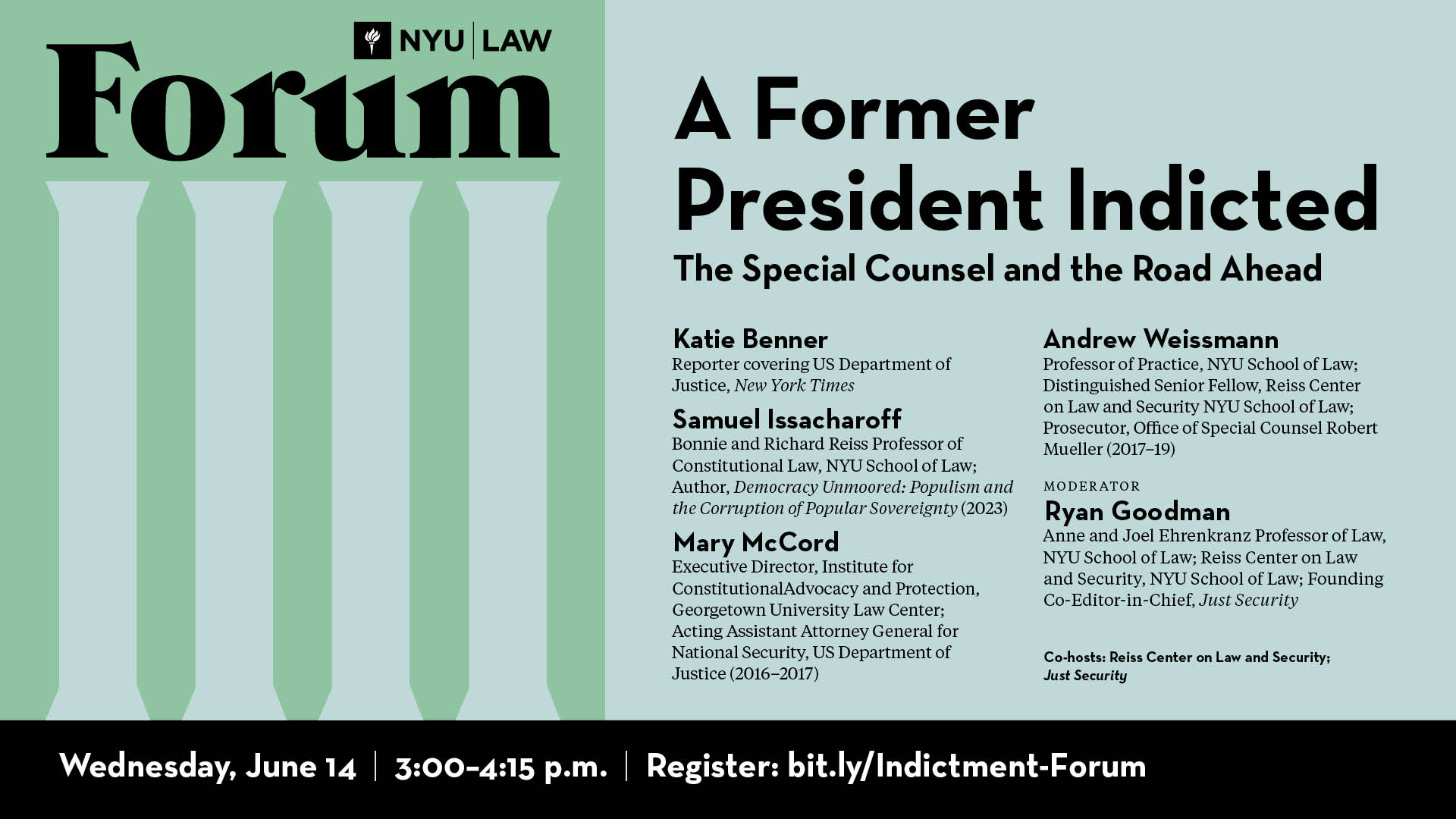 A Former President Indicted: The Special Counsel and the Road Ahead
June 14 @ 3:00 pm

-

4:15 pm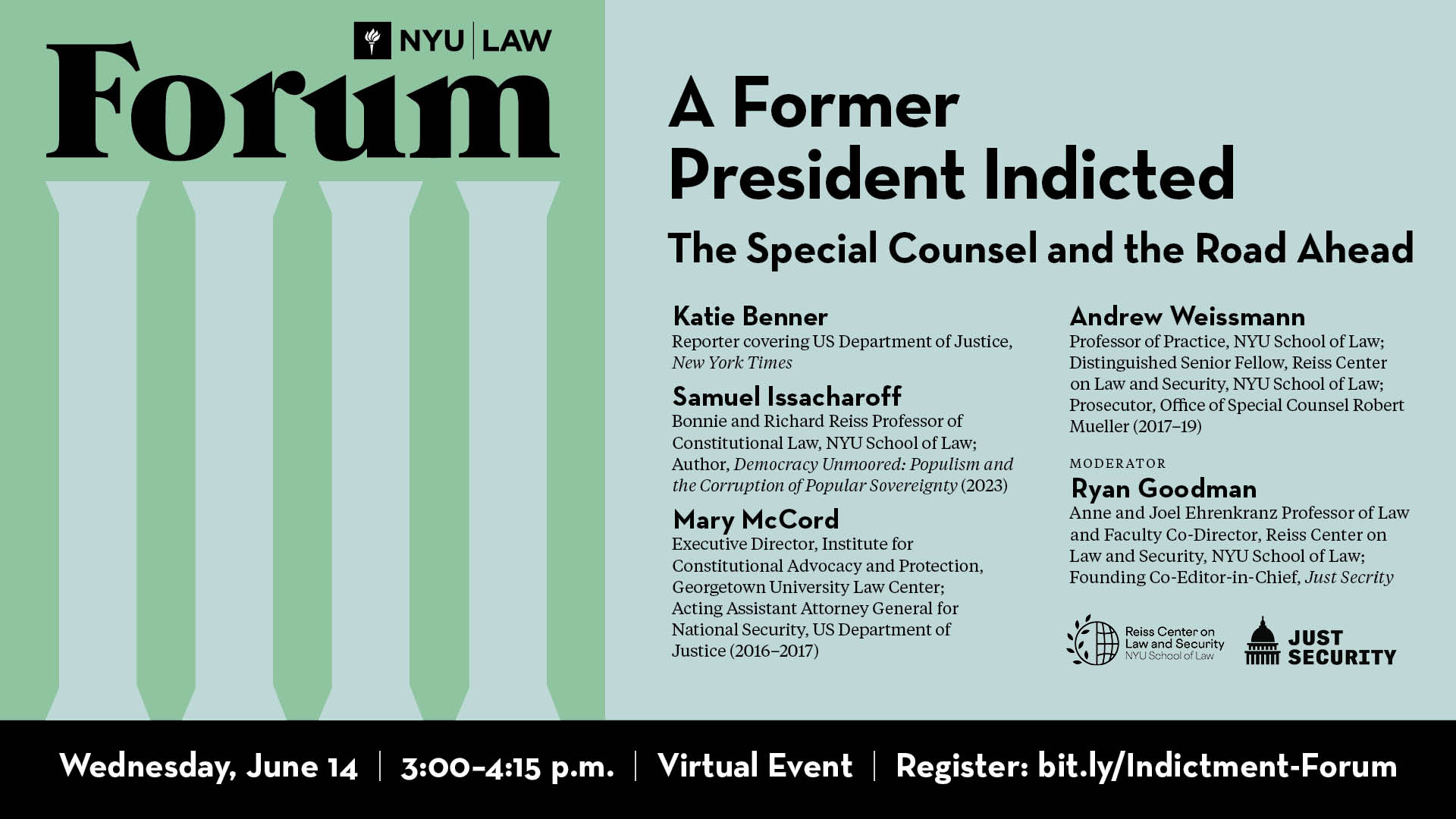 Former President Donald Trump has been indicted by a grand jury in Miami. Since the country learned last August of an FBI search of the former president's residence at Mar-a-Lago for documents marked as classified, details have steadily emerged about the volume of documents there, who had access to them, and alleged efforts to conceal them. Now the investigation has culminated in an unprecedented step: the first federal indictment of a former president. The special counsel's prosecution moves forward against a backdrop of other criminal and civil proceedings against the former president, including around his attempts to overturn the results of the 2020 election, even as he is a presidential candidate for the 2024 election.
This was an NYU Forum discussion—led by Reiss Center on Law and Security Faculty Co-Director Ryan Goodman—of the legal, policy, and national security issues at play in this critical moment.
This event has been approved for one New York State CLE credit in the category of Areas of Professional Practice. The credit is both transitional and non-transitional; it is appropriate for both experienced and newly admitted attorneys. CLE Information.
Wednesday, June 14
3:00 – 4:15 p.m.
Virtual Event
Speakers:
Katie Benner, Reporter covering U.S. Department of Justice, New York Times
Samuel Issacharoff, Bonnie and Richard Reiss Professor of Constitutional Law, NYU School of Law; Author, Democracy Unmoored: Populism and the Corruption of Popular Sovereignty (2023)
Mary McCord, Executive Director, Institute for Constitutional Advocacy and Protection, Georgetown University Law Center; Co-host, Prosecuting Donald Trump podcast; former Acting Assistant Attorney General for National Security, U.S. Department of Justice
Andrew Weissmann, Professor of Practice, NYU School of Law; Distinguished Senior Fellow, Reiss Center on Law and Security; Co-host, Prosecuting Donald Trump podcast; Prosecutor, Office of Special Counsel Robert S. Mueller (2017-2019); former General Counsel, Federal Bureau of Investigation
Ryan Goodman (moderator), Anne and Joel Ehrenkranz Professor of Law, NYU School of Law; Faculty Co-Director, Reiss Center on Law and Security; Founding Co-Editor-in-Chief, Just Security