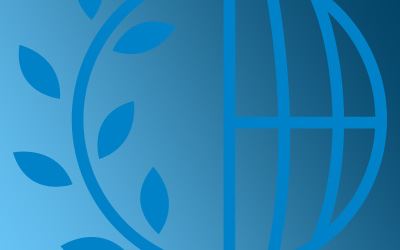 Flashpoints in Iran and Venezuela – A Conversation with Ambassador Wendy R. Sherman
June 18, 2019 @ 6:30 pm

-

8:30 pm
The Reiss Center on Law and Security at New York University School of Law and The Century Foundation hosted a private dinner discussion in New York on Tuesday, June 18, 2019 with Ambassador Wendy R. Sherman, former Under Secretary of State for Political Affairs, in conversation with Jon Finer, former Chief of Staff and Director of Policy Planning, U.S. Department of State.
Against the backdrop of steadily increasing tensions between the United States and both Iran and Venezuela, many commentators and policy thinkers have raised concerns about a greater likelihood of direct conflict. With framing remarks by Ambassador Wendy R. Sherman, former senior U.S. diplomat and lead negotiator of the Iran nuclear deal, this discussion examined the broader security landscape and the implications of recent escalatory events; the emerging dynamics and policy views both within the Administration, in Congress and beyond; and the legal considerations of potential conflicts from both a domestic and international law perspective.
Ambassador Wendy R. Sherman is a professor of the practice of public leadership and director of the Center for Public Leadership at Harvard Kennedy School. She is senior counselor at Albright Stonebridge Group and former under secretary of state for political affairs. She served as special advisor to President Clinton and policy coordinator on North Korea. In 2015, Amb. Sherman led the U.S. negotiating team that reached agreement on a Joint Comprehensive Plan of Action between the P5+1, the European Union, and Iran, for which, among other achievements, she was awarded the National Security Medal by President Barack Obama.
Amb. Sherman began her career as director of child welfare for the State of Maryland. Prior to her leadership at Department of State, she managed both Barbara Mikulski's successful campaign for U.S. Senate and the '88 Dukakis presidential campaign, and served as director of EMILY'S List. Amb. Sherman is the author of Not for the Faint of Heart: Lessons in Courage, Power and Persistence published by PublicAffairs, and is an MSNBC global affairs contributor.
Jon Finer is a Non-Resident Advisor at the Reiss Center on Law and Security at NYU School of Law and adjunct senior fellow at the Council on Foreign Relations. Previously, he was the chief of staff and director of policy planning at the U.S. Department of State, serving as Secretary John Kerry's principal advisor and helping lead the Obama Administration's key diplomatic initiatives, including the Iran nuclear negotiations and the Paris climate accord. Finer served in the White House during the first term of the Obama Administration, starting as a White House Fellow in the Office of the Chief of Staff and also working as Vice President Biden's Middle East advisor and foreign policy speech writer, as well as on the National Security Council Staff.
This dinner is part of a series of salon-style discussions hosted by the Reiss Center on Law and Security and The Century Foundation, focusing on pressing national security issues of the day.