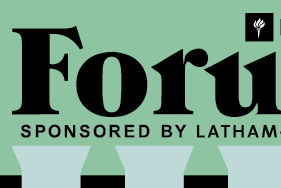 The SolarWinds Breach: What Happened and Where Do We Go From Here?
March 24, 2021 @ 1:00 pm

-

2:00 pm
In early 2020, the company SolarWinds suffered a massive cybersecurity breach of its software that went undetected for many months and had the effect of compromising a number of U.S. government agencies in addition to many private sector companies. Our understanding of the scale and scope of the attack is still unfolding, and the breach will constitute an early challenge for the Biden Administration. As more information comes out about the breadth of the hack—widely suspected to be the product of a foreign espionage campaign—and its impact on both the U.S. government and the private sector, our panelists will address what happened, who has responsibility, what is the legal landscape, and what can be done to address the breach.
This event was approved for 1.0 New York State CLE credit in the category of Areas of Professional Practice. The credit is both transitional and non-transitional; it is appropriate for both experienced and newly admitted attorneys. CLE Readings
Wednesday, March 24
1:00 – 2:00 p.m.
Virtual Event
Speakers:
Edward Amoroso, Research Professor, NYU Center for Cybersecurity; CEO, TAG Cyber LLC
Kristen Eichensehr, Professor of Law and Director, National Security Law Center, University of Virginia School of Law
Judith Germano, Senior Fellow, Reiss Center on Law and Security; Distinguished Fellow, NYU Center for Cybersecurity; Adjunct Professor of Law, NYU School of Law
Aaron Hughes, Group Vice President and Chief Information Security Officer, Albertsons Companies; Deputy Assistant Secretary of Defense for Cyber Policy, US Department of Defense, 2015-2017
Moderated by:
Randy Milch, Co-Chair, NYU Center for Cybersecurity; Distinguished Fellow, Reiss Center on Law and Security; and Professor of Practice at NYU School of Law
If you would like to submit a question for the panelists, you may do so on the registration page. Note on accessibility: This virtual event requires an internet connection and a computer or smartphone. If you need any accommodations, or for any questions, please contact Ian Anderson at ian.anderson@nyu.edu.
This event is co-sponsored by the Reiss Center on Law and Security and the NYU Center for Cybersecurity