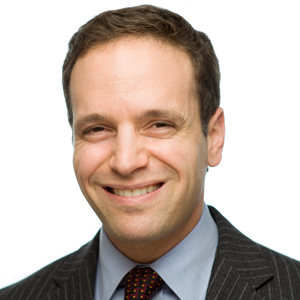 A Road Less Traveled: National Security Careers After Law School – Vance Serchuk
March 9, 2020 @ 12:45 pm

-

2:00 pm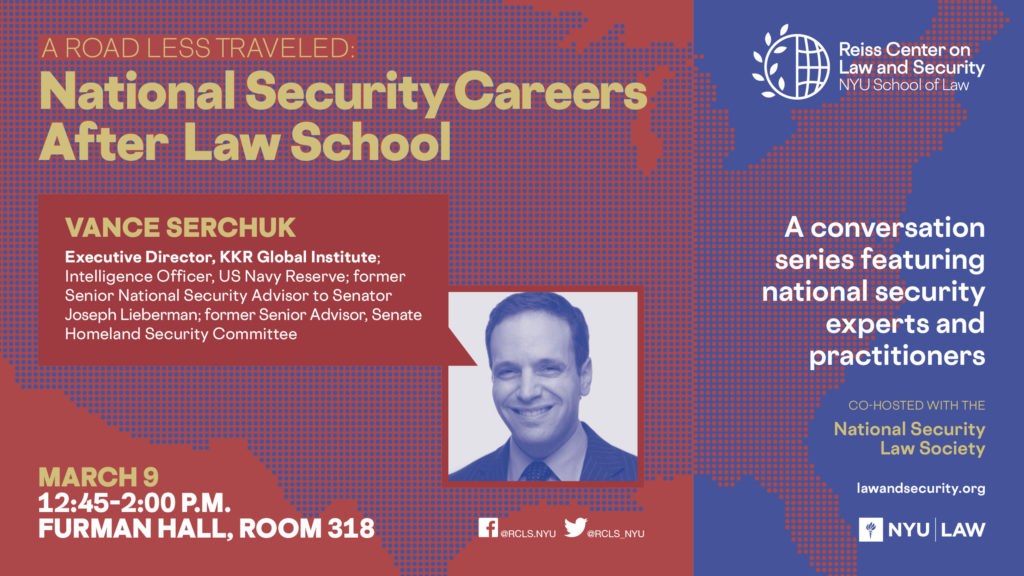 On Monday, March 9, the Reiss Center on Law and Security and the National Security Law Society welcomed our fourth speaker in A Road Less Traveled, our career series featuring national security law and policy practitioners. We heard from Vance Serchuk, Executive Director of the KKR Global Institute, about his wide-ranging national security career, including his time on Capitol Hill.
Speaker Bio
Vance Serchuk is the executive director of the KKR Global Institute, the geopolitical analysis unit of the global investment firm KKR. In this capacity, he works on KKR's investments in defense, aerospace, and emerging markets. Vance is also an adjunct senior fellow at the Center for a New American Security in Washington, DC. Prior to joining KKR in 2013, Vance served as the senior national security advisor to Senator Joseph Lieberman (I-Connecticut) and a professional staff member on the Senate Homeland Security Committee. In this capacity, he worked on a broad range of international security issues, including Iran and Russia sanctions, the wars in Iraq and Afghanistan, and Asia-Pacific strategy. In 2013, he lived in Japan as a Council on Foreign Relations Fellow and was a monthly columnist for the Washington Post. His writings have also appeared in the New York Times, Wall Street Journal, The Atlantic, National Review, and Politico.
Vance is a summa cum laude graduate of Princeton University, holds a JD from Yale Law School, and was a Fulbright scholar in the Russian Federation. He has served for the past 8 years as an intelligence officer in the US Navy Reserve, deploying overseas in support of Naval Special Warfare. He was recently named as a member of the congressionally-appointed Syria Study Group. Vance has also taught as a lecturer-in-law at Columbia Law School.
---
View the full speaker lineup for the 2019-2020 series