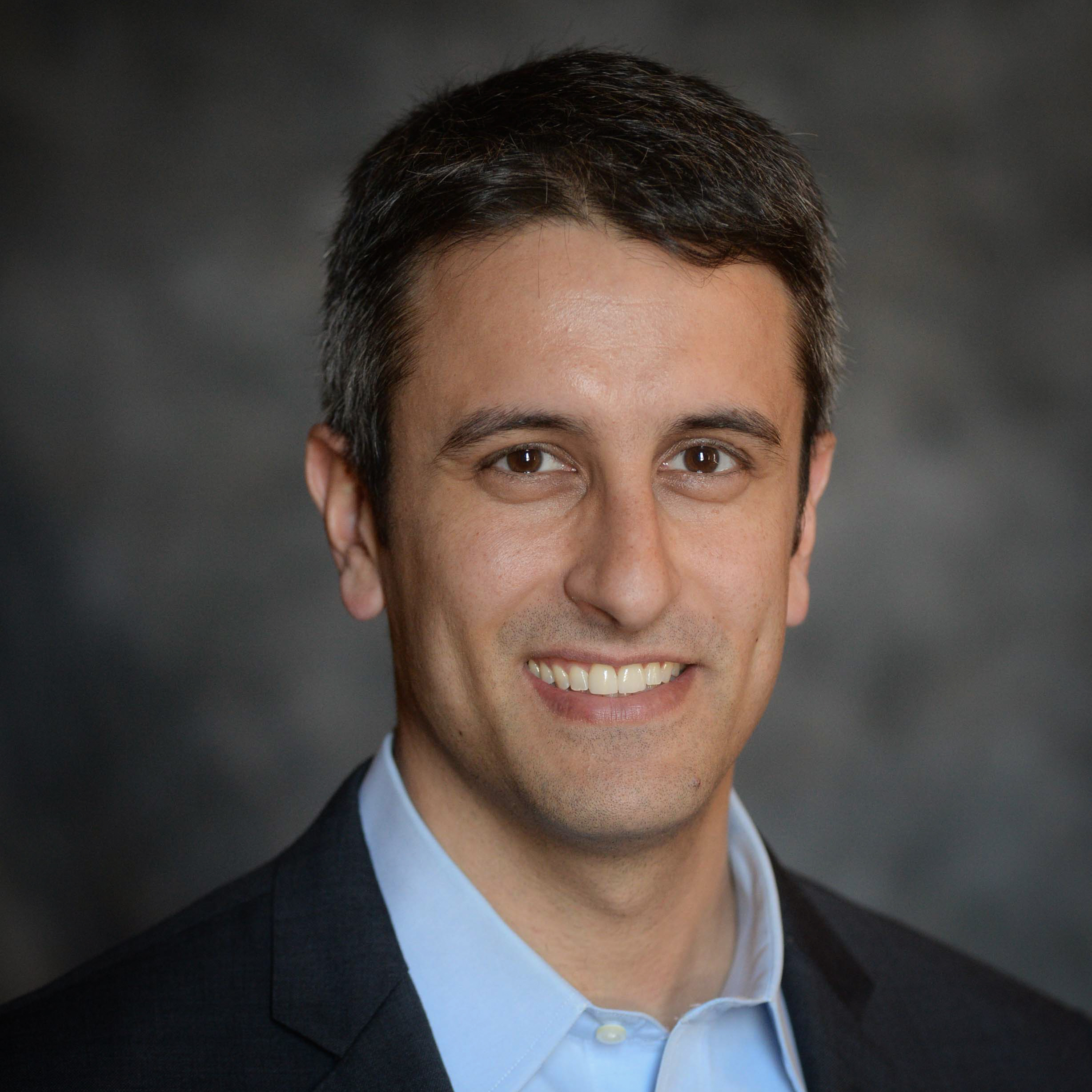 A Road Less Traveled: National Security Careers After Law School – Alex Abdo
October 19, 2021 @ 1:00 pm

-

2:00 pm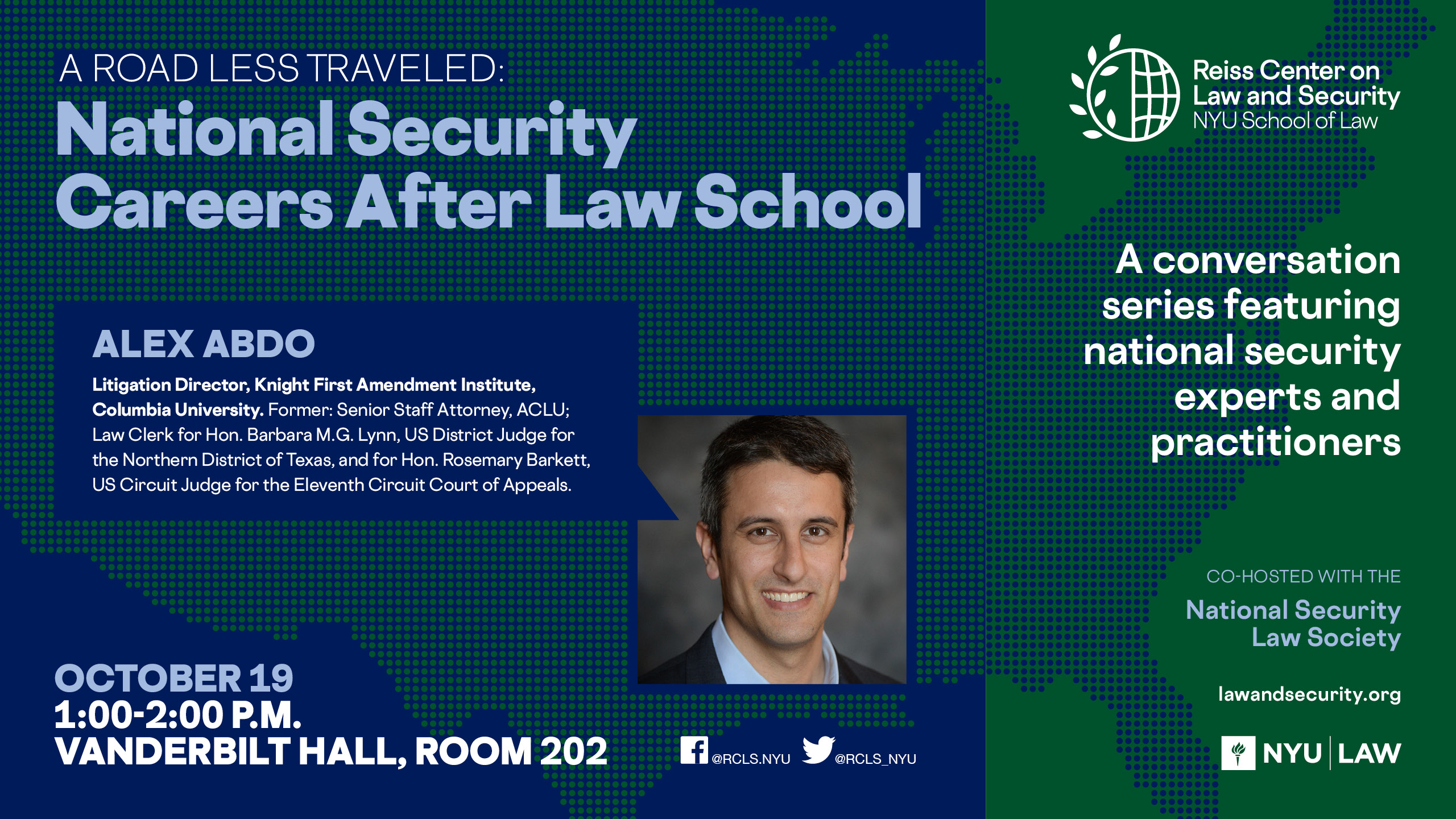 On Tuesday, October 19, 2021, the Reiss Center on Law and Security and the National Security Law Society welcomed our first speaker of the 2021-2022 season of a A Road Less Traveled: Alex Abdo, Litigation Director of the Knight First Amendment Institute at Columbia University.
Speaker Bio
Alex Abdo is the inaugural litigation director of the Knight First Amendment Institute at Columbia University. He has been involved in the conception and litigation of nearly all of the Institute's legal challenges, including a lawsuit challenging the government's system of "prepublication review," which requires millions of former employees of the intelligence agencies to submit their manuscripts to government censors prior to publication; the Institute's challenge to the constitutionality of President Trump's blocking of critics from his @realDonaldTrump Twitter account; and the Institute's challenge to the pervasive secrecy of the Office of Legal Counsel's formal written opinions.
Prior to joining the Institute, Abdo worked for eight years at the ACLU, where he argued the appeal that resulted in the Second Circuit's invalidation of the NSA's call-records program.
Abdo graduated from Yale College and Harvard Law School. After law school, he clerked for the Hon. Barbara M.G. Lynn, U.S. District Judge for the Northern District of Texas, and for the Hon. Rosemary Barkett, U.S. Circuit Judge for the Eleventh Circuit Court of Appeals.