Book Talk: The Trump Administration and International Law – A Conversation with Harold Koh moderated by Jeffrey Toobin
November 26, 2018 @ 8:30 am

-

10:00 am
Monday, November 26, 2018
1:30 PM – 3:00 PM 
NYU School of Law

Lester Pollack Colloquium, 9th Floor | Furman Hall
245 Sullivan Street
CLE credit is available for this event. Please see below.
Books will be available for purchase.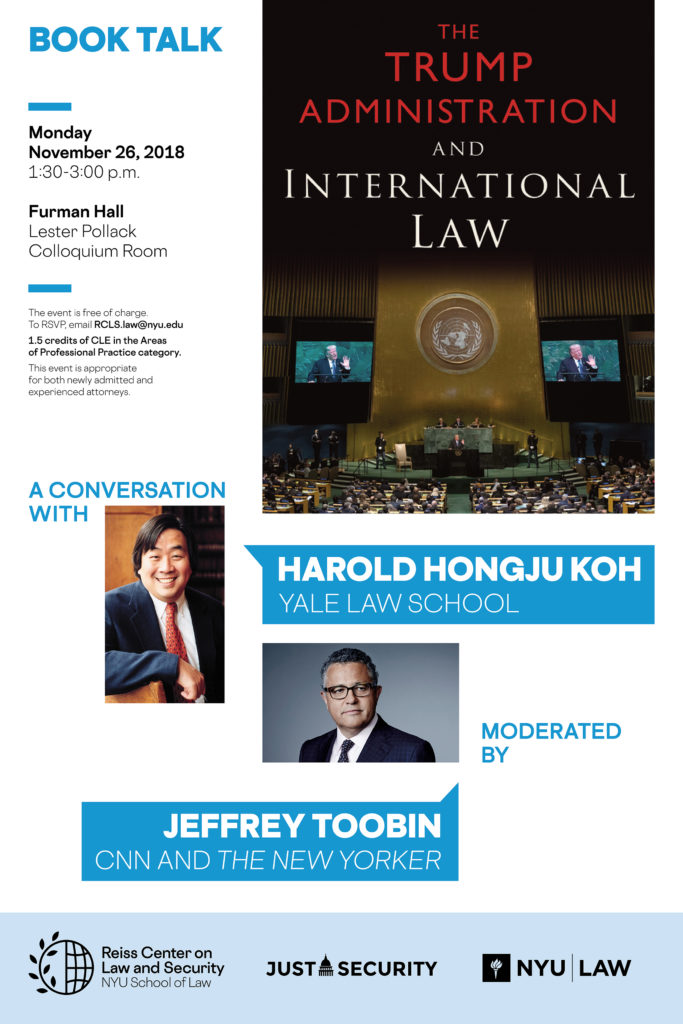 The Reiss Center on Law and Security and Just Security at NYU School of Law invites you to attend a conversation with Harold Koh, Sterling Professor of International Law at Yale Law School and the former Legal Adviser of the U.S. Department of State, on his newest book, The Trump Administration and International Law. Ryan Goodman, co-editor-in-chief of Just Security and a faculty director of the Reiss Center on Law and Security, will give introductory remarks. The discussion will be moderated by Jeffrey Toobin of The New Yorker and CNN. A question and answer session will follow.
1.5 hours of CLE credit (both transitional and non-transitional) will be available in the Areas of Professional Practice category. This event is appropriate for both newly admitted and experienced attorneys. Reading materials and full bios of the speakers can be found below.
Overview
Jeffrey Toobin will moderate a discussion with Harold Koh about his latest book, The Trump Administration and International Law. From Oxford University Press: "Will Donald trump international law? Since Trump's Administration took office, this question has haunted almost every issue area of international law. One of our leading international lawyers-a former Legal Adviser of the US State Department, Assistant Secretary of State for Human Rights, and Yale Law Dean-argues that President Trump has thus far enjoyed less success than many believe, because he does not own the pervasive "transnational legal process" that governs these issue areas. This book shows how those opposing Trump's policies during his administration's first two years have successfully triggered that process as part of a collective counter-strategy akin to Muhammad Ali's "rope-a-dope." The book surveys immigration and refugee law, human rights, climate change, denuclearization, trade diplomacy, relations with North Korea, Russia and Ukraine, America's "Forever War" against Al Qaeda and the Islamic State, and the ongoing tragedy in Syria. Koh's tour d'horizon illustrates the many techniques that players in the transnational legal process have used to blunt Trump's early initiatives. The high stakes of this struggle, and its broader implications for the future of global governance—now challenged by the rise of populist authoritarians-make this exhausting counter-strategy both worthwhile and necessary."
Bios
Harold Hongju Koh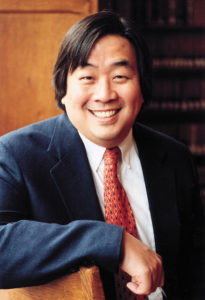 Harold Hongju Koh is Sterling Professor of International Law at Yale Law School. He returned to Yale Law School in January 2013 after serving for nearly four years as the 22nd Legal Adviser of the U.S. Department of State.
Professor Koh is one of the country's leading experts in public and private international law, national security law, and human rights. He first began teaching at Yale Law School in 1985 and served as its fifteenth Dean from 2004 until 2009. From 2009 to 2013, he took leave as the Martin R. Flug '55 Professor of International Law to join the State Department as Legal Adviser, service for which he received the Secretary of State's Distinguished Service Award. From 1993 to 2009, he was the Gerard C. & Bernice Latrobe Smith Professor of International Law at Yale Law School, and from 1998 to 2001, he served as U.S. Assistant Secretary of State for Democracy, Human Rights and Labor.
Professor Koh has received seventeen honorary degrees and more than thirty awards for his human rights work, including awards from Columbia Law School and the American Bar Association for his lifetime achievements in international law. He has authored or co-authored eight books, published more than 200 articles, testified regularly before Congress, and litigated numerous cases involving international law issues in both U.S. and international tribunals. He is a Fellow of the American Philosophical Society and the American Academy of Arts and Sciences, an Honorary Fellow of Magdalen College, Oxford, and a member of the Council of the American Law Institute.
He holds a B.A. degree from Harvard College and B.A. and M.A. degrees from Oxford University, where he was a Marshall Scholar. He earned his J.D. from Harvard Law School, where he was Developments Editor of the Harvard Law Review. Before coming to Yale, he served as a law clerk for Justice Harry A. Blackmun of the United States Supreme Court and Judge Malcolm Richard Wilkey of the U.S. Court of Appeals for the D.C. Circuit, worked as an attorney in private practice in Washington, and served as an Attorney-Adviser for the Office of Legal Counsel, U.S. Department of Justice.
Jeffrey Toobin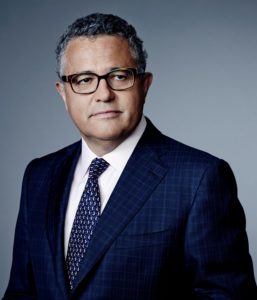 Jeffrey Toobin, chief legal analyst for CNN and a staff writer for The New Yorker, is one of the most recognized and admired legal journalists in the country. His most recent book, American Heiress: The Wild Saga of the Kidnapping, Crimes and Trial of Patty Hearst, was published by Doubleday in 2016 and became an immediate New York Times best-seller. His book, The Run of His Life: The People v. O.J. Simpson, was the basis for the acclaimed ten-part limited series, "American Crime Story," starring John Travolta and Cuba Gooding, Jr., on the FX Network, in early 2016.
His book, The Oath: The Obama White House and the Supreme Court, was published by Doubleday in 2012 and was also a New York Times best-seller. The Oath followed The Nine: Inside the Secret World of the Supreme Court, which was also a best-seller and earned the 2008 J. Anthony Lukas Prize for Nonfiction from the Columbia Graduate School of Journalism and the Nieman Foundation for Journalism at Harvard University.
Toobin, who is also a noted lecturer, has written several other critically acclaimed, best-selling books including A Vast Conspiracy: The Real Story of the Sex Scandal that Nearly Brought Down a President, and Too Close to Call: The 36-Day Battle to Decide the 2000 Election.
Previously, Toobin served as an assistant U.S. attorney in Brooklyn. He also served as an associate counsel in the Office of Independent Counsel Lawrence E. Walsh, an experience that provided the basis for his first book, Opening Arguments: A Young Lawyer's First Case—United States v. Oliver North.
Toobin earned his bachelor's degree from Harvard College and graduated magna cum laude from Harvard Law School where he was an editor of the Harvard Law Review.
CLE Reading Materials
"Trump vs. International Law: He's Not Winning" – Harold Hongju Koh
http://opiniojuris.org/2018/10/02/trump-vs-international-law-hes-not-winning/
"Trump vs. International Law: Koh's Blueprint for Ending America's Wars and Avoiding Perpetual War" – Rita Siemion
http://opiniojuris.org/2018/10/09/trump-vs-international-law-kohs-blueprint-for-ending-americas-wars-and-avoiding-perpetual-war/
"Trump vs. International Law: The Challenge of Articulating a Legal Framework for Humanitarian Intervention" – Stephen Pomper
http://opiniojuris.org/2018/10/05/trump-vs-international-law-the-challenge-of-articulating-a-legal-framework-for-humanitarian-intervention/
"The Trump Administration and International Law: A Reply" – Harold Hongju Koh
http://opiniojuris.org/2018/10/16/the-trump-administration-and-international-law-a-reply/