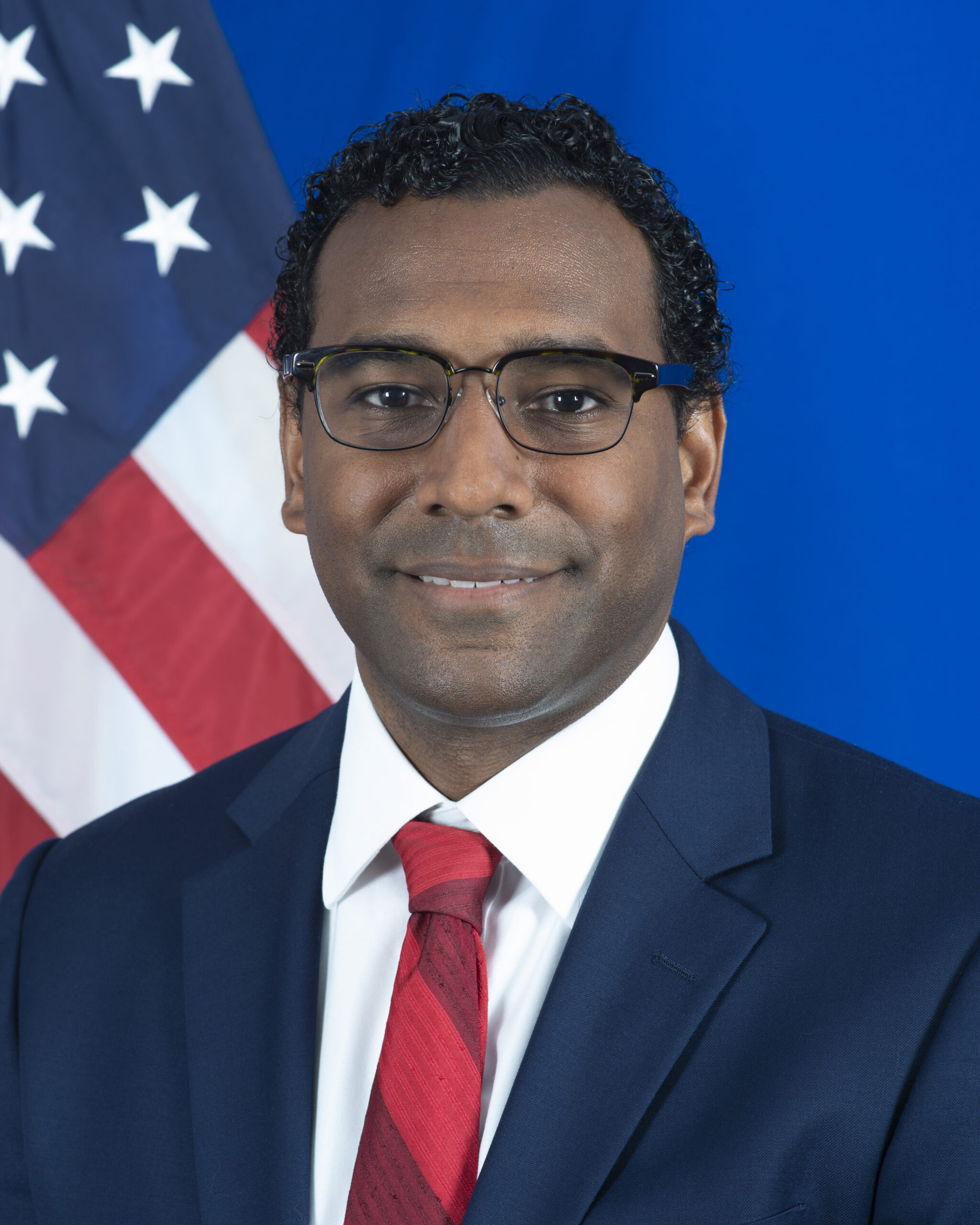 A Road Less Traveled: National Security Careers After Law School – Ian Moss
November 2 @ 12:00 pm

-

1:00 pm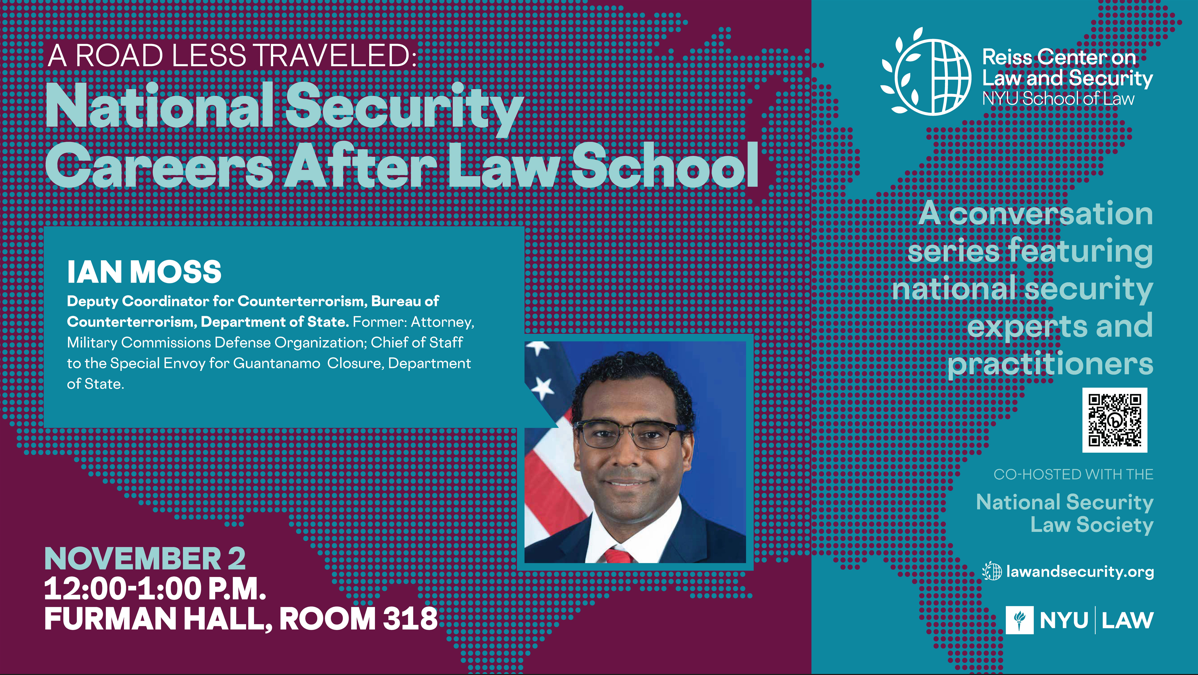 On Thursday, November 2, 2023, the Reiss Center on Law and Security and the National Security Law Society welcomed our second speaker of the 2023-2024 season of A Road Less Traveled: Ian Moss, Deputy Coordinator for Counterterrorism, Bureau of Counterterrorism, Department of State. 
Event Details
November 2, 2023
12:00  – 1:00 p.m.
Furman Hall
Room 318
Speaker Bio
Ian Moss is a Deputy Coordinator for the Bureau of Counterterrorism overseeing Countering Violent Extremism and Terrorist Detentions. He is responsible for developing and implementing a range of policies to counter Racially or Ethnically Motivated Violent Extremism (REMVE), to combat Terrorist Use of the Internet, and to prevent terrorist recruitment and radicalization to violence. Additionally, Ian is responsible for managing diplomatic efforts associated with foreign transfers of custody, the detention and repatriation of terrorists and terrorism suspects, and initiatives to rehabilitate and reintegrate former extremists.
Prior to his appointment, Mr. Moss served at the Department of Defense where he practiced law in the military commissions at Guantanamo as an attorney with the Military Commissions Defense Organization. Mr. Moss initially joined the Department of State as a Presidential Management Fellow, going on to serve in a variety of roles including as a Senior Adviser in the Office of Global Criminal Justice, and as the Chief of Staff to the Special Envoy for Guantanamo Closure. Ian also served as the Director for Human Rights and National Security Issues at the National Security Council. Mr. Moss is a Marine Corps veteran and served on active duty as a Spanish and Albanian cryptologic linguist. He holds a B.A. in Spanish from the University of Texas at San Antonio, an M.A. in Comparative Politics from Northeastern University, and a J.D. from The George Washington University Law School. Ian is originally from North Carolina.