Elizabeth George
Non-Resident Senior Fellow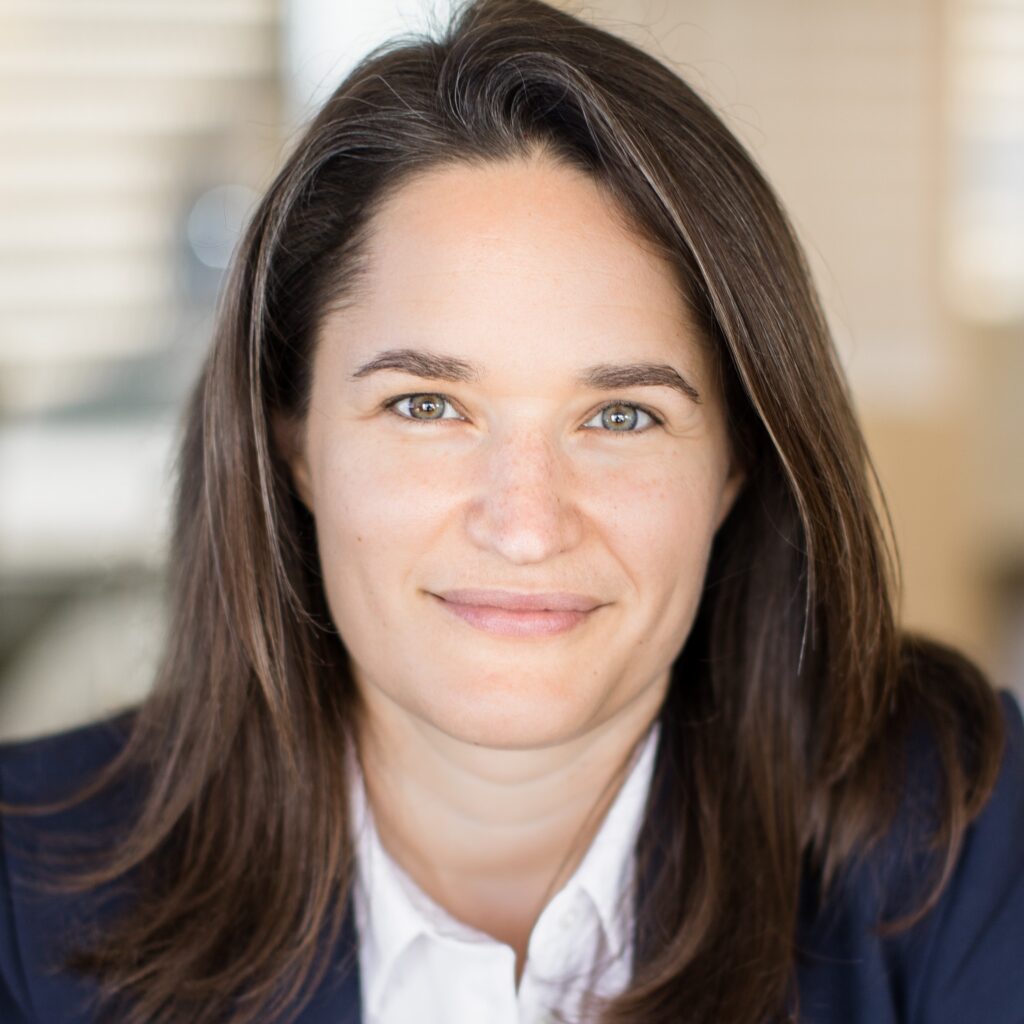 Beth George is a Non-Resident Senior Fellow at the Reiss Center on Law and Security at NYU School of Law. She is a partner in the San Francisco office of Wilson Sonsini Goodrich & Rosati, where she leads the firm's cybersecurity practice. Beth served as acting general counsel and principal deputy general counsel of the Department of Defense in the Biden Administration. In that role, she advised the Secretary of Defense on significant legal issues, including the response to sexual assault and extremism at the Department of Defense, ethics requirements for incoming senior officials, the cessation of the building of the Southwest border wall, the use of force by the military, and the retrograde and withdrawal from Afghanistan. For her work, she was awarded the Department of Defense Medal for Distinguished Public Service, the highest honor the DoD awards to civilians.
During the Obama Administration, Beth served as the Deputy General Counsel (Legislation) at the Department of Defense. In that role, she led an office of lawyers who provided legal advice and support to the Department, particularly the Office of the Secretary of Defense, in the areas of legislation and other Congressional matters affecting the Department. Previously, Beth served as an Associate Counsel in the White House Counsel's Office, where she worked on national security matters. Beth joined the federal government as an Honors Attorney in the U.S. Department of Justice's National Security Division. She first served as an attorney in the Office of Intelligence, where she worked on surveillance and operational matters. Later, she joined the Office of Law & Policy, where she worked on sensitive policy matters. Beth also served on detail to the Senate Select Committee on Intelligence, where she served as the sole legal counsel to a team of bipartisan professional staff members assigned to review intelligence collection activities.
Beth clerked for Chief Judge Theodore A. McKee on the Third Circuit Court of Appeals in Philadelphia, PA. She holds a JD, magna cum laude and Order of the Coif, from New York University School of Law, and a BA, summa cum laude, from New York University's Gallatin School of Individualized Study. Follow her on Twitter @_Beth_George.