Catherine Powell
Non-Resident Senior Fellow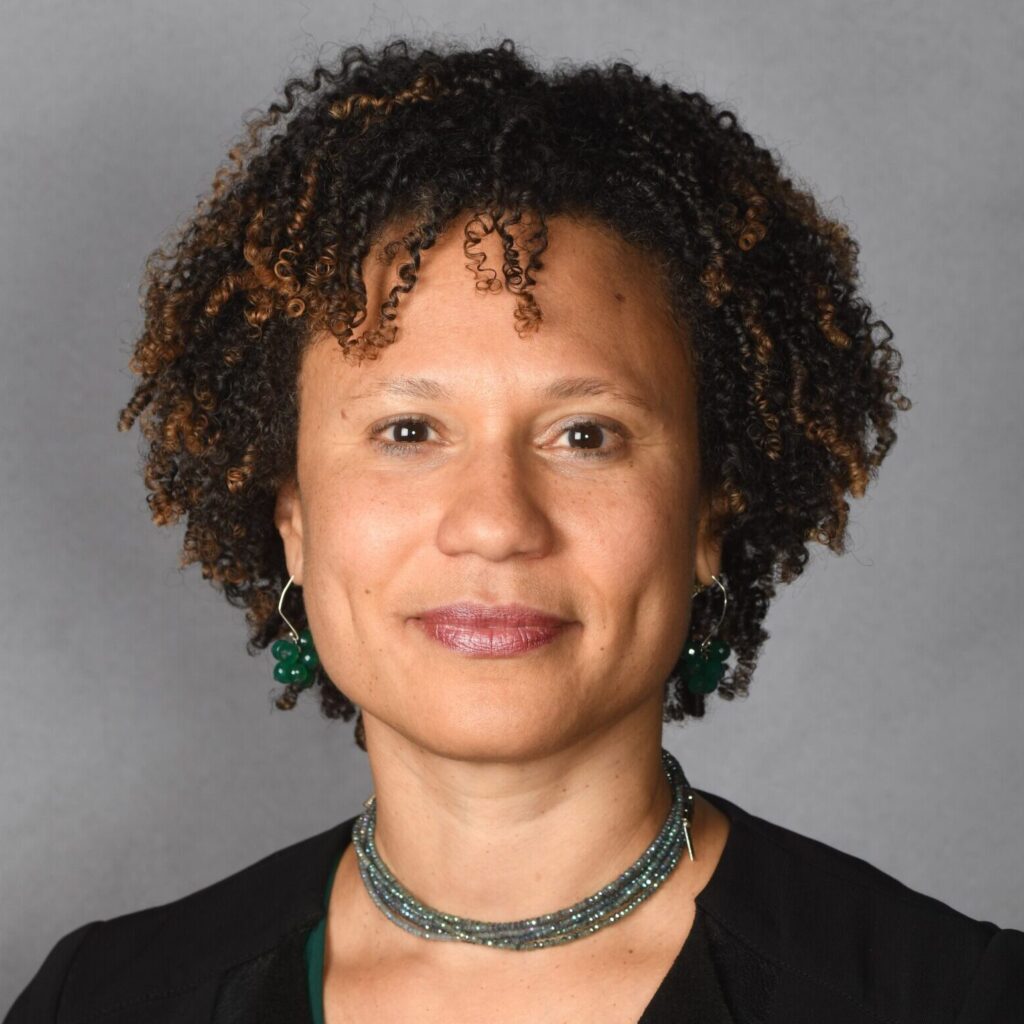 Catherine Powell is a Non-Resident Senior Fellow at the Reiss Center on Law and Security at NYU School of Law, and a Visiting Fellow at the Yale Law Information Society Project. Powell is a Professor at Fordham Law School, where she teaches Civil Rights and Civil Liberties in a Digital Age; Feminism, Race & the Law; Constitutional Law; and Human Rights. Her current work focuses on race, gender, economic precarity, and emerging technologies. She coined the term, Color of Covid, in a CNN op-ed, on which CNN's Don Lemon, Van Jones, and Sanjay Gupta based the CNN "Color of Covid" cables news mini-series.
Professor Powell's scholarship explores ways that race and gender tropes are utilized to pathologize particular individuals (and communities) and to roll back rights. Her recent work explores these themes, for example, in Color of COVID and Gender of COVID: Essential Workers, Not Disposable People (Yale Journal of Law & Feminism 2021) and The "Welfare Queen" Goes to the Polls (Georgetown Law Journal 2020) (co-authored) and has been cited in the New York Times (2020). Powell's current work builds on her scholarship, Race and Rights in the Digital Age (AJIL Unbound 2018), which argues that even as society moves into a digital age of posthumanism and transhumanism, race endures as a construct. In the human rights space, her recent work includes Race, Gender, and Nation in an Age of Shifting Borders: The Unstable Prisms of Masculinity and Motherhood (UCLA Journal of Int'l Law and Foreign Affairs 2020).
Powell's prior experience includes stints in the Obama administration (on the White House National Security Staff and Secretary of State Hillary Clinton's Policy Planning Staff), where she worked on human rights, women's rights, refugees, and technology policy. Previously, she was on the Columbia Law School faculty as founding director of the Human Rights Institute and Clinic. Earlier, she was a litigator at the NAACP Legal Defense and Education Fund and has served on the Human Rights Watch board. She currently serves as an adjunct senior fellow with the Council on Foreign Relations, where she is cross-affiliated with the Digital and Cyberspace Policy program and Women and Foreign Policy program.
Powell is a graduate of Yale College, Yale Law School, and Princeton's School of Public and International Affairs (master's degree). She was also a post-graduate fellow at Harvard Law School and clerked for Judge Leonard Sand in the SDNY. Follow her on Twitter @ProfCatherine.